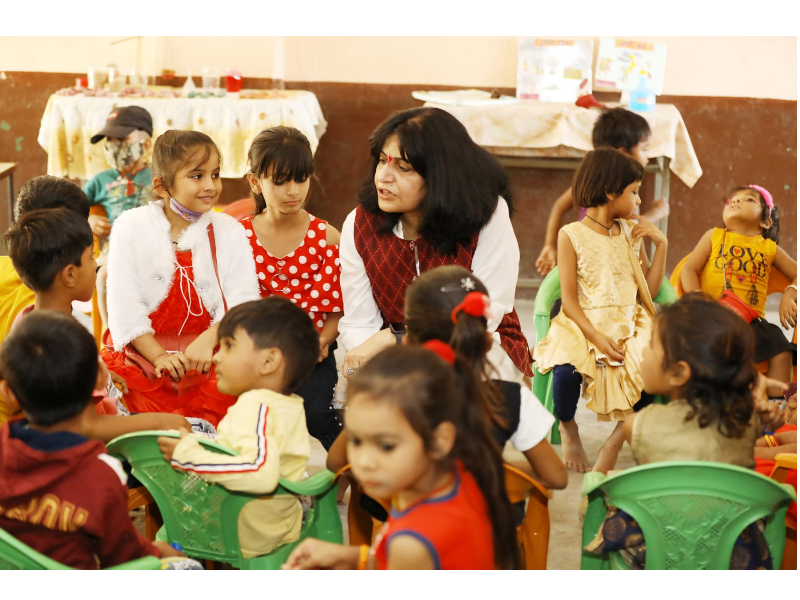 When your passion is your goal, you feel a vitality that motivates you. You work on your dreams to turn them into reality by boldly facing challenges. Your purpose is your passion and you not only live but thrive by imbuing it with sustained energy into eternity. This is the narration of Dr. Renu Sharma from Bhopal, the beautiful city of lakes. Her goal is to give something back to society.
dr Renu Sharma is a full-time medical doctor with a passion for pursuing her calling and going the extra mile to help others while running a hospital. She is a master of multitasking, a household name in the center of Madhya Pradesh, Anesthetist, Critical Care Specialist and Critical Care Physician at Narmada Trauma Centre, Bhopal.
dr Sharma credits her parents, husband and children for inspiration and insight. Witnessing her parents helping others since childhood, she always affirmed, "Serving those in pain will bring you closer to Almighty God," became Dr. Renu Sharma.
Strong belief system
A strong belief system drives me to serve patients and people with the best intentions within my means. The mantra at Narmada is: "MANVIY SEVA HI ISHWARIY PRARTHNA HAI, which means to serve humanity means to serve Divinity, the Supreme Almighty God". facts has written her first book entitled "EVOKE A NEW YOU". manifesting the message; Know that you are the creator of your destiny.
If you believe that you are a powerful creator and that you can change your world. You must understand and accept that you are the creator; You create your environment, you are not the product of your environment. dr Renu, a household name on the internet from Bhopal, is a blogger who writes about the vivid experience of life and relationships. @ www.soulconjunciton.life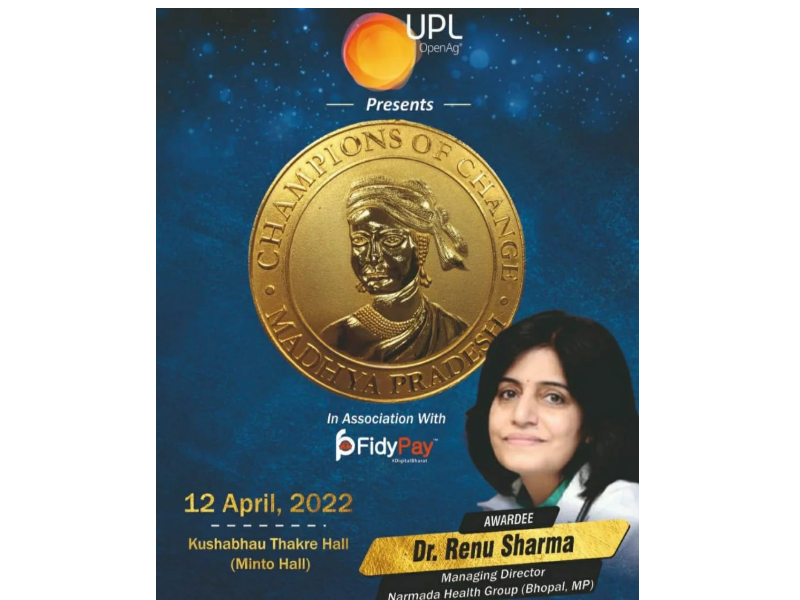 A man of many talents
Organic farming is also her passion. She supports self-help groups in different villages in Narmadapur Hoshangabad to become self-sufficient through sustainable growth as a tool for development. Also runs a rehabilitation center for the elderly which she named after her mother-in-law: The Late Smt Nirmala: "Narmada Nirmala Niketan" where the team of nurses take care of the elderly and sick.
You might be surprised, Dr. Renu Sharma is also a passionate singer and has a YouTube channel with thousands of subscribers. dr An outdoor enthusiast who loves gardening and tending a huge farmhouse with lush green trees, Renu enjoys encouraging tree planting. Trees that not only bear fruit for commercial sale but also nurture trees in Vatika and are valuable medicinal plants grown around the cottages in the deep embrace of nature in the rural setting.
Set up a wellness center "Women Wellness World" that is a one-point solution for multiple aspects and needs of women. A comprehensive center that empowers women in all their physical and psychological beings of yoga, dhyana pranayama, gym, beauty spa and also operates a center for leisure activities such as music lessons and book library. Dancing, painting and pottery are creative highlights.
A family of 850
When asked how and why she was inspired to write this in the book, she said: "In my daily practice, I encounter many patients who come to our hospital with ill health and mental health problems, some of whom stay because of stay with us longer because of their illness". "I meet these patients on a daily basis as they feel comfortable during treatment and share exactly what they're feeling about the situation," she continues. I have been in this profession for a long time and have gained a lot of experience from them during the consultation. How do you feel about your personal and professional life? All of this prompted me to put together a series of thoughts and this book came about.
Not ordinary, but my family size is enormous at 850 members. At Narmada Health Group, we share both joys and sorrows. Often they come to me with their problems and I realized that most of them could get answers to the questions they came to me with. So one day I thought what if I could give others a prototype to change their lives in the form of a book.
The book will then change and its environment will change, as the title suggests. This book is already on the shelves and the reviews are positive. Perhaps in fact, as the book claims, "know that you are the creator of your own destiny."
The Kohinoor on the crown of Dr. Renu Sharma is the recipient of the 2022 Champion of Change Awards Madhya Pradesh Chapter by SHRI MANGUBHAI PATEL JI (GOVERNOR OF MADHYA PRADESH) for her work in bringing about positive change in society. Champions of Change is India's premier recognition of staunch personalities from diverse walks of life for their contribution to society. The idea was conceived by the Interactive Forum on Indian Economy (IFIE) and marketed by Brands Impact.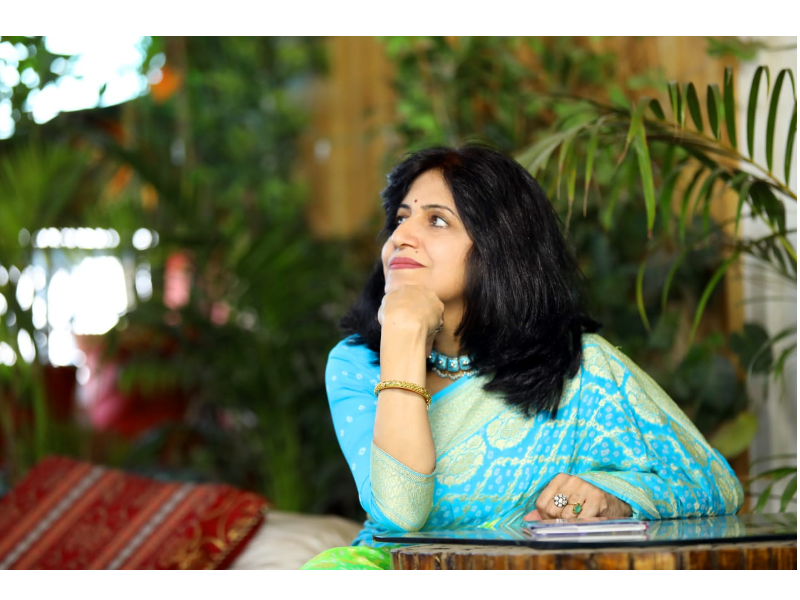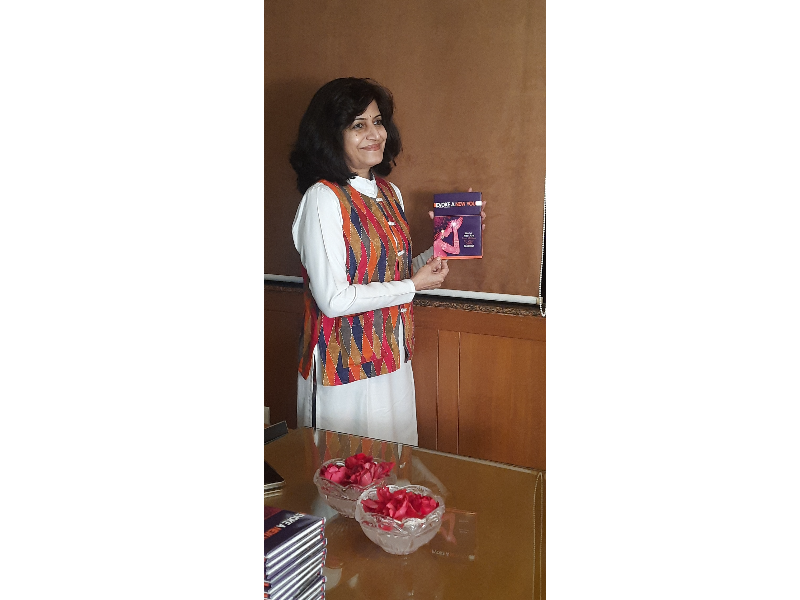 Disclaimer: Content produced by Narmada Hospital
.