In July, I shared an update on Tyra Johnson, a single mom living in the Preservation Square neighborhood during the pandemic. I've been following her for two years.
At that moment her life collapsed. Someone had stolen her car and she had no transportation to work or childcare for her three young children. She also had a ticket for driving without a license.
This column generated a surge of support from readers across the region.
The first challenge was to help 32-year-old Johnson get her driver's license. She had always driven with a learner's license. One reader connected her friends Simon Anderson and Sara Jay, who own Coach Harder Driving School, to Johnson's story and asked if they could help.
They immediately offered several driving lessons and offered to accompany her to the exam until she passed.
"Families without easy transportation face many difficulties that are appropriate to their situation — especially for single parents with multiple children," Anderson said. "Having three young children of our own, we can only imagine how difficult it is to raise them alone. We heard about Tyra and her difficult times and were amazed by her positivity and optimism."
Her desire to help was cemented after meeting her in person, he said.
Johnson passed the driving test on the first try.
"I'm the first of my mother's children to get a license," she said, crying with joy.
Anderson and his wife were among many who wanted to help. Another local do-gooder I've written about before, Riz Khan, runs the Little Angels Foundation. After reading the story, he asked his members for a donation to help Johnson buy another car. They responded enthusiastically. He also reached out to his friend Zia M. Ahmad, who directs Muslim community services in St. Louis, and shared the story.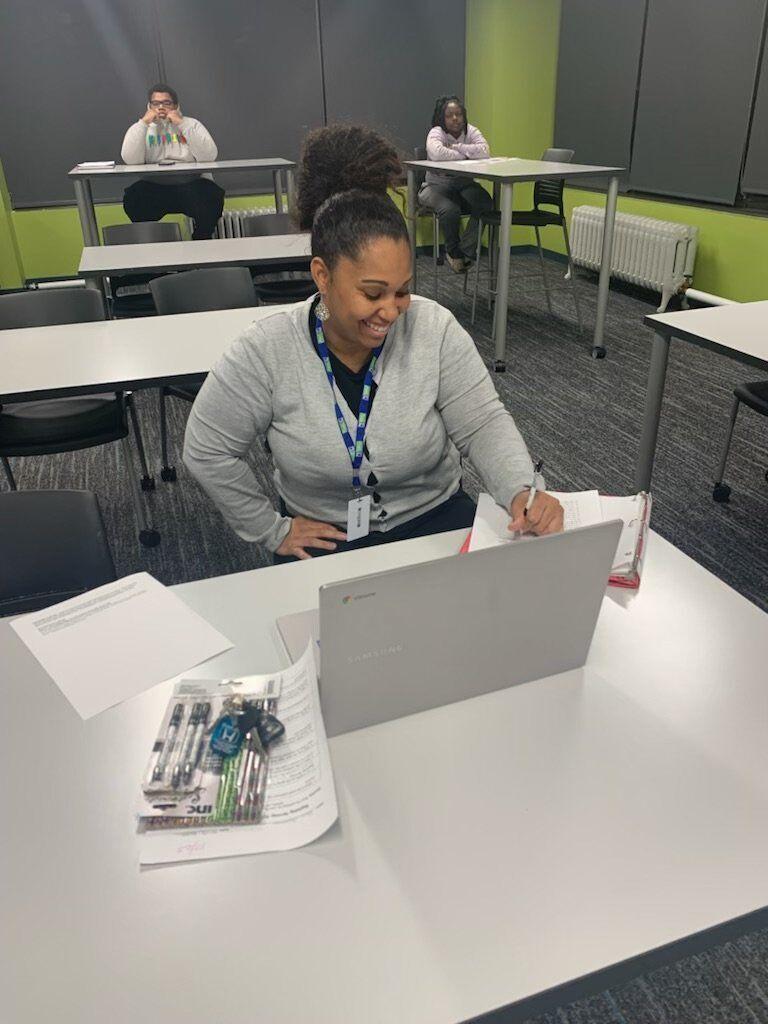 Ahmad was touched and his members gave generously.
"When they heard of Tyra's plight and the difficulties she faced in carrying out her daily duties after her car was stolen, members of our group were moved to help her," Ahmad said. One of their members started looking for a safe and reliable used SUV that was hard to find in the heated used car market. When they finally found one, they bought it along with insurance and an anti-theft device.
When Johnson found out about the car, she cried again.
"I didn't know how to do it," she said. She had lost her job at Walmart due to childcare and transportation issues. Another reader donated $600 in Uber gift cards, which quickly ran out.
While both of these local organizations quickly showed up to replace their car. Nearly a hundred readers wrote asking how they could help. Phil Sher, 78, a retired financial adviser, had reached out to Johnson after I first wrote about her in August 2020. He set up GoFundMe for them.
Donors contributed nearly $20,000 to this fund, which he manages for Johnson.
"It exceeded my expectations," Sher said. He used the money to pay for a rental car in the month it took him to find, buy and transfer title to a courtesy car. It was also paid for by a significant amount of her bills that had been piling up. When he first volunteered to help Johnson, he said his goal was to lift her and her children out of the cycle of poverty and into the middle class.
He hopes that she will eventually reach that goal.
Johnson plans to use the rest of the money either to move to a safer apartment or as a down payment on a house. She has found a full-time job as a crisis hotline receptionist, enrolled in a program for first-time homebuyers through Better Family Life St. Louis, and is attending night classes to earn her high school diploma through MERS Goodwill. She's learning about budgeting and how to improve her credit score.
"I'm in a better place in life now," Johnson said.
Meanwhile, the documentary I've been working on, about her struggle to keep her children educated during the pandemic, will premiere at Webster University as part of the St. Louis International Film Festival on Nov. 5. The film, Education Interrupted, highlights the ongoing impact of the pandemic on children's literacy skills, particularly in areas of high poverty.
Johnson said she has stayed in touch with Khan, who started the campaign to have her car replaced. He and his volunteers spend every Saturday morning tending to downtown homeless people. She said she looks forward to joining them soon.
"He helped me when I didn't have help," she said.
She hopes to pay it up front.